What is the Black Hat SEO?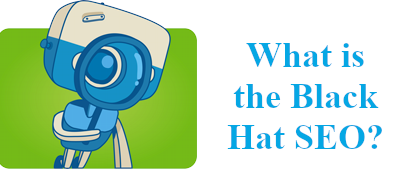 There are as many definitions Black Hat as there are SEO professionals.
The most childish definition is to say that all SEOs are black hats because none of them strictly follow Google's recommendations.
Indeed, from the moment you artificially obtain a link pointing to your website, you have already started to no longer comply with the recommendations.
In my opinion, a black hat SEOs is a player who constantly questions Google's rules. He will try by almost all means to get new visitors through search engines.
The SEO black hat professional is trying to buy some time, when the White Hat could only keep being patient. In this way, they know how to automatize plenty of tasks using softwares, scripts and all kind of robots.
The black hat SEO is both a state of mind and a set of advanced techniques.
Advanced techniques? Yes, because going straight to the Black Hat without mastering the basics of the White Hat is definitely not a good idea.
This activity covers a very broad range of actions ranging from the generation of the content to the massive acquisition of links through the automatic creation of websites, or
even the attempts to get a competitor's website being penalized.